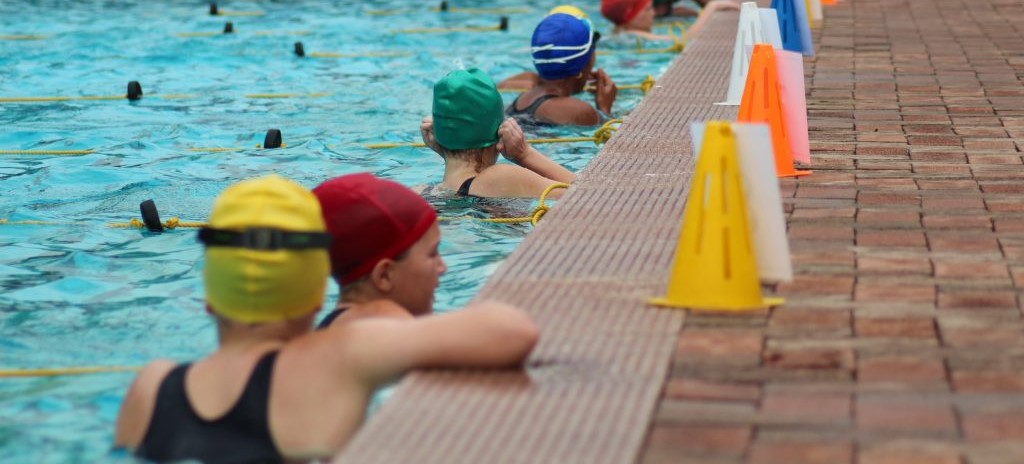 WSPS Instagram
    WSPS Facebook
D6 Connect Download
    WSPS Twitter
WSPS School Sports
This school is well known in KwaZulu-Natal for the success of its sport teams. A wide variety of sporting activities are offered. These include cricket, swimming, rugby, netball, hockey, badminton, tennis, squash, athletics and softball.
Opportunities are created for maximum participation and, in order to provide for all groups, the expertise of teachers, university students and parents is utilised.
While sport is played on a keenly competitive basis, great importance is placed on the spirit in which it is played. Enjoyment of the game and good sportsmanship are of paramount importance, whatever the level of sport being played.
Athletics
The school spirit associated with our annual Athletics Day typifies the importance we place on the enjoyment of sport. Our four athletics teams have a proud tradition of being highly competitive in the local league. Athletics is predominantly a third term activity although our top athletes start their school year practicing hard in preparation for the District, City of Durban and KZN trials.
Chess
Traditionally around 40 of our children are involved in Chess at various levels. They compete in tournaments against schools from the wider Durban area. Our stronger players are highly competitive and have a history of being challenging opponents.
Cross Country
The season traditionally starts with as many as 150 boys and girls attending the WSPS trials in an attempt to make one of the two school teams. The enthusiasm and spirit this sport code generates make it a highly respected and popular activity. Having boys and girls selected for District and KZN teams is a regular occurrence and in the local leagues we remain a highly competitive force.
Golf
Golf as a sport on offer at WSPS was started in 2007 and has a number of boys and girls who have tried out for the school team. A difficult sport to master, it is very pleasing to see the number of our players who manage to attain single figure handicaps before the end of their time at WSPS. The role of parents in this particular code has been of paramount importance and highlights the wonderful relationship the school has with its community.
Netball
12 netball teams are traditionally fielded in the second term. The popularity of the sport is evident in that there are frequently as many as 150 girls turning out for trials to make one of the teams. The levels of motivation and skill on display throughout the season are testament to the prestige netball as a sport code enjoys at our school. The skill of both coaches and players make selection to District and KZN teams a regular feature of the season.
Action Netball
The exciting Indoor Action Netball league is a very popular activity for our girls. WSPS enters four teams into this competitive league and traditionally they make it through to the finals where they are a force to be reckoned with. Although netball is played as a third term sport, the Indoor Netball league allows our girls to further develop their skills and is an invaluable component of the sport programme at the school.
Softball
Three girls' teams and two boys' teams compete in the Inter-School League each weekend. Past winners of the "A" League, our teams are competitive and well coached by skilful and energetic coaches. In order to give as many of our children as possible exposure to competitive matches, our lower team traditionally rotate all those in the squad to encourage their enjoyment of and continued involvement in the sport.
Swimming
With a proud history of more than 50 years of swimming, this code is one of the highlights of the sporting year. Apart from the always exciting Interhouse Gala, our teams compete in the prestigious Westville Boys' High School Championship, and the Durban and Districts Galas where they traditionally perform excellently. In the traditional local league galas our swimmers always give a good account of themselves and are noted as a force to be reckoned with. In addition to galas, we traditionally have a number of swimmers (including some who are not in our school team) compete in the Midmar Mile. Despite the large number of hours of training required for this event, our children always seem to enjoy the prospect of tackling this gruelling open water endurance swimming challenge.
Badminton
WSPS enters three teams into the school league (one in the "A" league and two in the "C" league). We frequently have our players being selected for the District and KZN teams, a tribute to the commitment of both players and coaches. This popular sport caters for a variety of children, from those who also compete in the major sport codes to those who prefer cultural pursuits.
Cricket
WSPS fields approximately 21 cricket teams every season. This means we sometimes play against four different schools in a single week to allow all our boys and girls an opportunity to enjoy the experience of playing in competitive matches. Our top performers are regularly selected to District and KZN teams. Cricket remains a well-supported sport code and provides parents the opportunity to socialise around the fields on a weekly basis.
Hockey
Fielding 24 hockey teams in a season (12 boys teams and 12 girls teams) provides a large number of our children with an opportunity to participate in this popular, skilful and high paced sport. The building of the Westville Schools Astro has made a notable difference to the performance level of our players and selections to District and KZN teams is becoming a frequent occurrence. The encouragement, energy and input of coaches and parents has created an encouraging future for the development of hockey at our school.
Rugby
An average of 20 rugby teams are fielded every season, including two teams from the junior primary school. Each team plays approximately 10 matches through the season. The enthusiasm and passion on display from our players throughout the season, and the commitment and expertise of our coaches has made rugby one of the more popular and successful sport codes at our school. The large number of players selected to both District teams and for higher honours bodes well for the future development of our players and the sport. Our 1st XV compete in the annual Gelofte preseason Night Series (frequently being crowned overall winners) and traditionally undertake an inland tour to Gauteng to compete against some of the top schools in the country.
Football
One of our country's most popular sports, the profile of football at our school has grown rapidly in the last decade. Approximately 150 boys turn out for trials and competitive matches for on average 13 teams make for an exciting season in the third term.
Squash
Our squash team has developed a reputation as tough competitors and under the guidance of excellent and passionate coaching have performed exceptionally well in the recent past. The large number of selections to KZN teams are a testament to the successful development of squash at our school.
Tennis
Tennis is traditionally enjoyed by a relatively small number of players but the nurturing of all our players from beginner to the elite performers has seen it become an enjoyable and competitive code at our school. Whether it be in competitive matches against other schools or in the social matches organised by coaches, the level of enjoyment and positive attitude of our players is a source of pride to us all.
Get in Touch
(031) 266 5218
admin@wsps.co.za
Open Hours
7:30am – 3:30pm
Our Home
42 Westville Rd, Westville, 3629