WSPS Instagram
    WSPS Facebook
D6 Connect Download
    WSPS Twitter
Dear Parents
The Swan Café (school tuckshop) menu can be found on the D6 under resources or the school website.  The menu consists of an assortment of healthy food items, the usual tuckshop snacks and cool drinks.  All food items and baked items are made in-house to ensure freshness and quality. Good quality is essential to us.
The tuckshop is open at both breaks and after school for a short period.  They accept cash and also make use of an online pre-order app called TAPTUCK.  Please feel free to download the Taptuck App from Google Play. (If already registered with Taptuck, please remember to update school and grade/class where applicable). There is also a pocket money system whereby no pre-ordering is necessary.
Other payment arrangements can be made for pre-ordering purposes, namely Zapper and EFT. For more info on the Tuckshop, Pre-ordering or the App, please feel free to contact Rozanna Stone (072 625 3059 / tuckshop@wsps.co.za) who has been running the tuckshop for a number of years.
Operating hours: 2pm – 4pm daily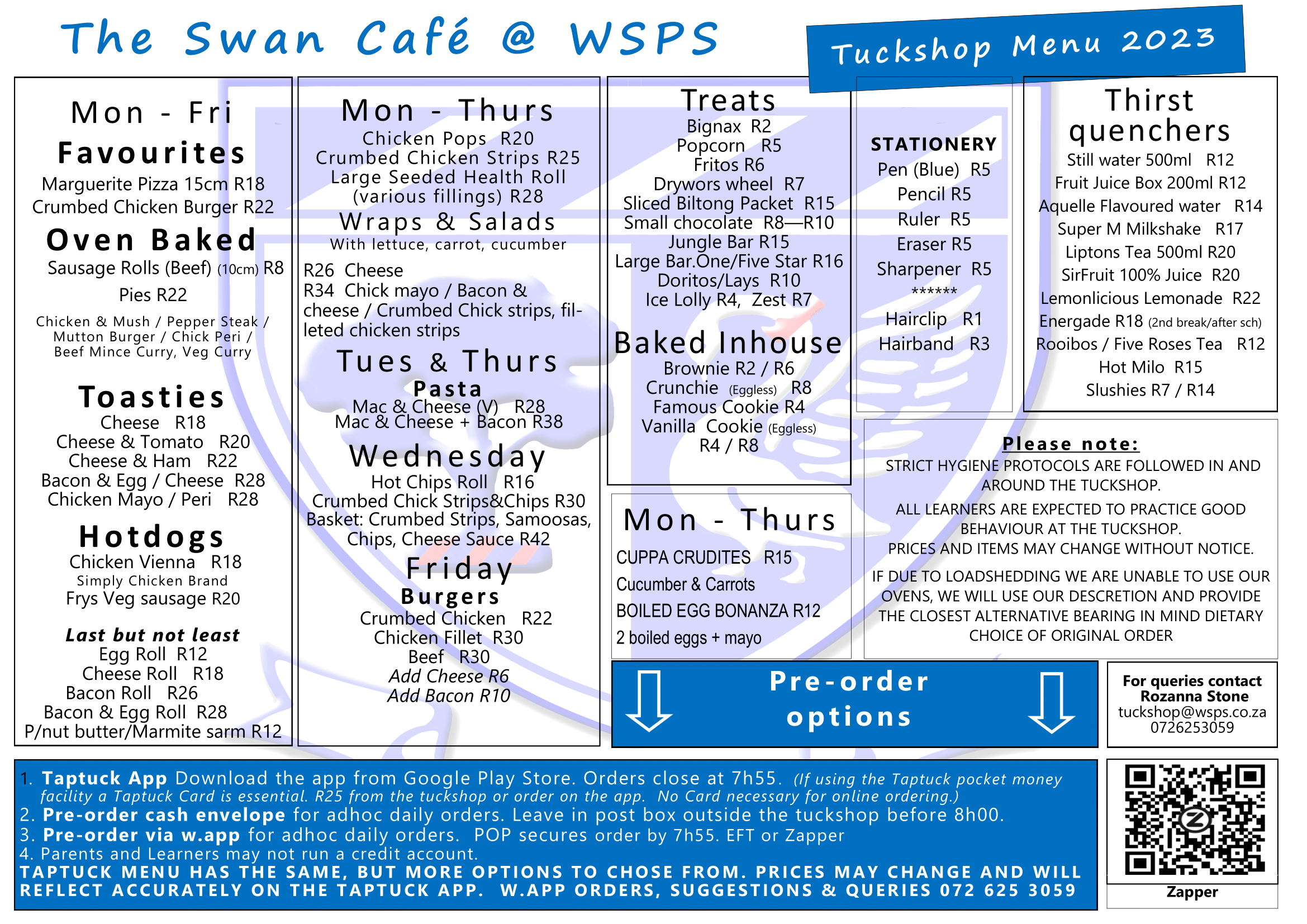 Get in Touch
(031) 266 5218
admin@wsps.co.za
Open Hours
7:30am – 3:30pm
Our Home
42 Westville Rd, Westville, 3629